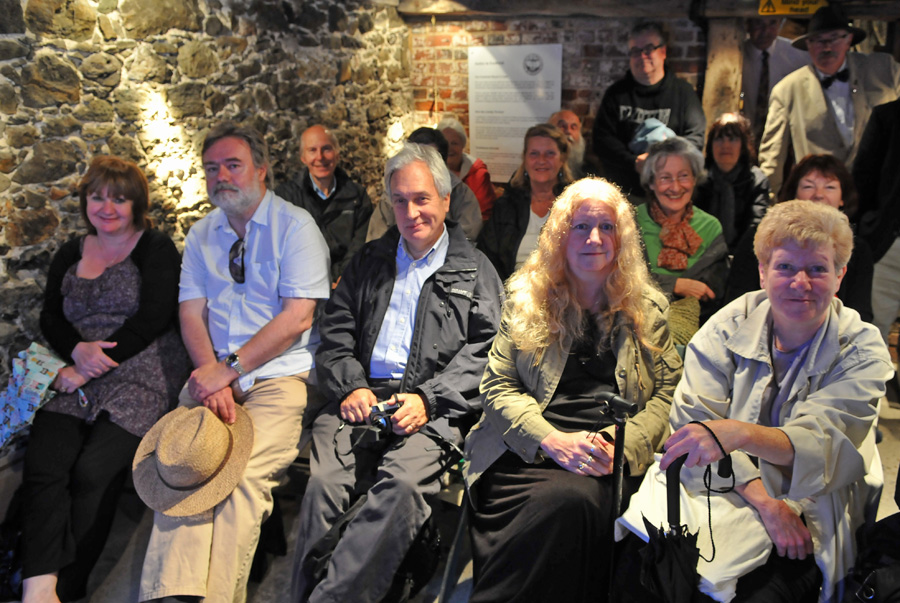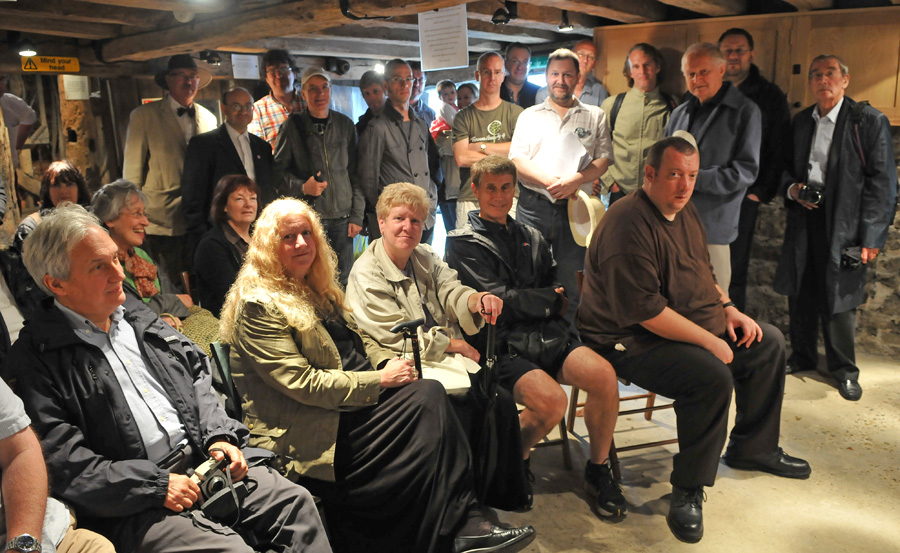 We squeeze in to the Town Hall's ground floor 'cinema' to watch the opening scenes of 'A Canterbury Tale', followed by the Town Hall trustees' short film on the history of Fordwich.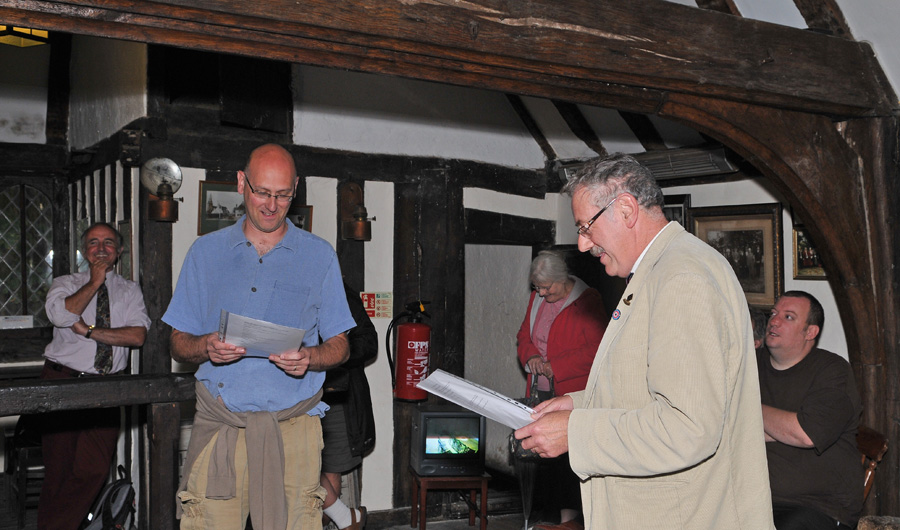 Upstairs in the Town Hall, it's the first of the day's playlets. Colin Turner (on the right) plays Thomas Colpeper, JP. Unfortunately, I don't have the name of the gent playing Sgt Bob Johnson.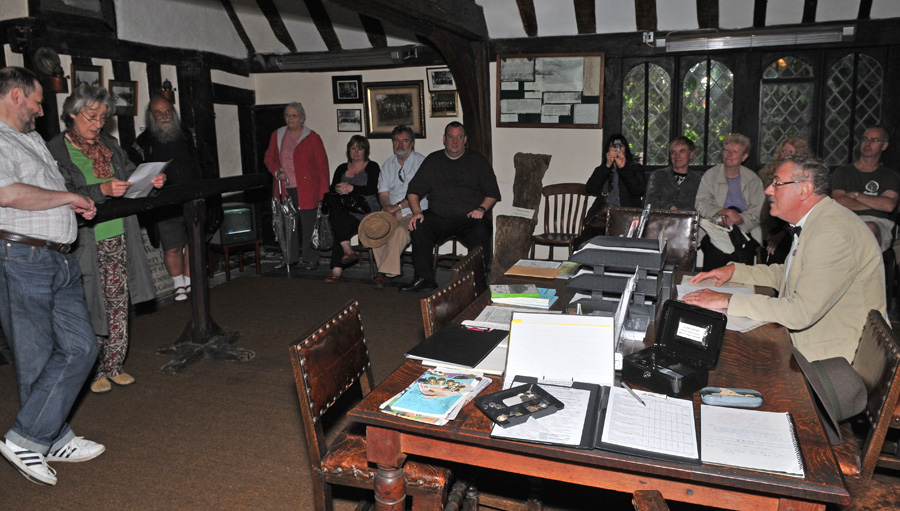 The scene in which Alison (played by Helen Lawson) meets Colpeper (Colin Turner) for the first time.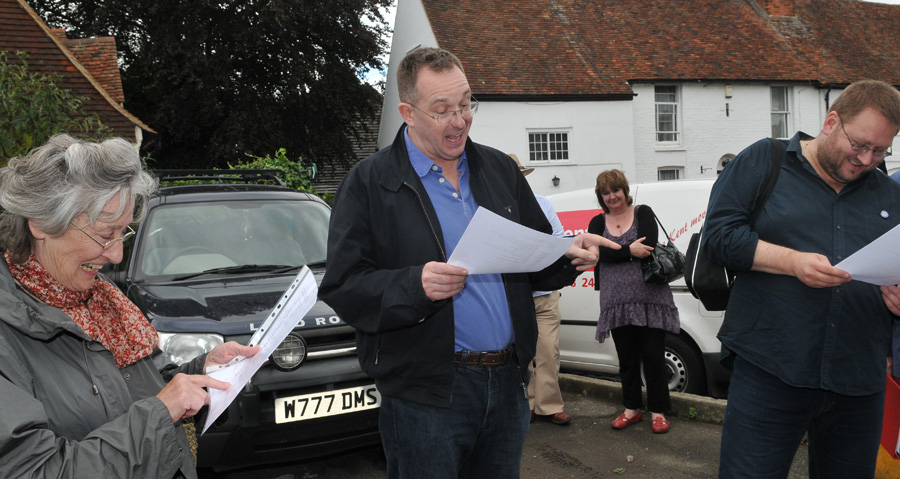 The 'Village Idiot' playlet. Helen Lawson again plays Alison and Location Walk regular Michael Eyers (on the right) plays the Village Idiot. I don't have the name of the volunteer who re-enacted the part of Bob Johnson with such distinction.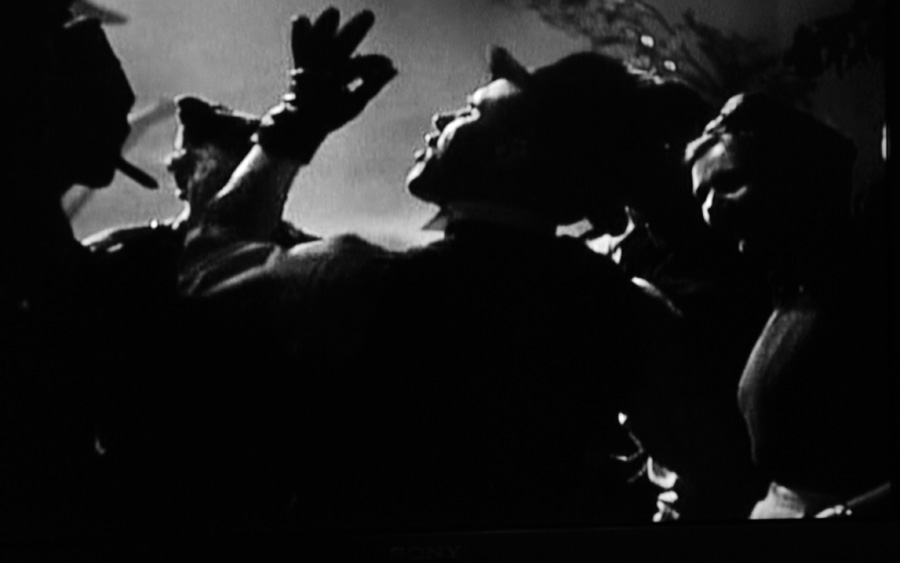 The brilliant Esmond Knight as Michael Powell's original choice for the Village Idiot.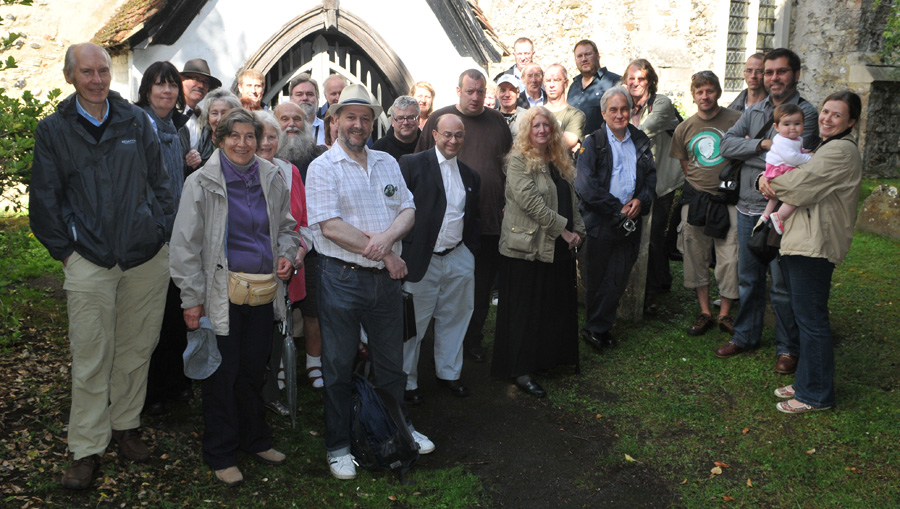 Group shot outside St Mary's Church, Fordwich. Lighting was tricky: strong sunlight on the white painted church in the background but our group was in the shade.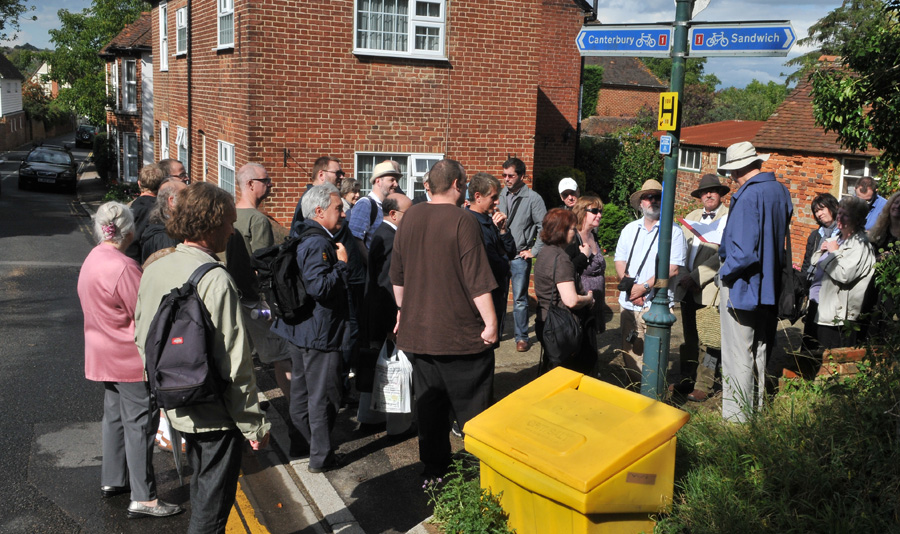 We're at the top of Fordwich High Street and Paul explains about the proximity of key locations used in the film, including the nearby Elbridge Farm where Alison carries out her land girl duties, and Wickhambreaux where Colpeper lives.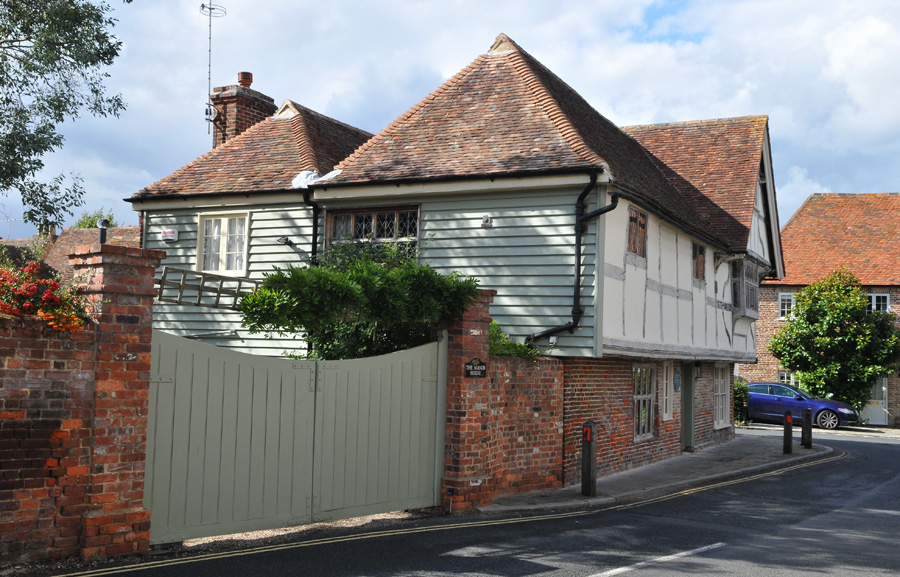 The Manor House, which doubled as the Colpeper Institute.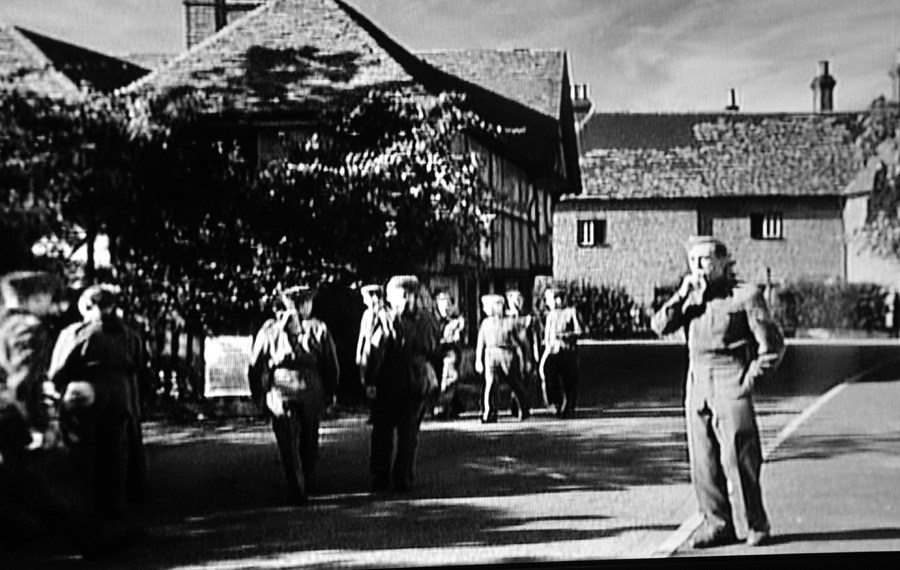 The Manor House in 1943 and Peter Gibbs (Dennis Price) has a final cigarette before joining the others to listen to Colpeper's lecture.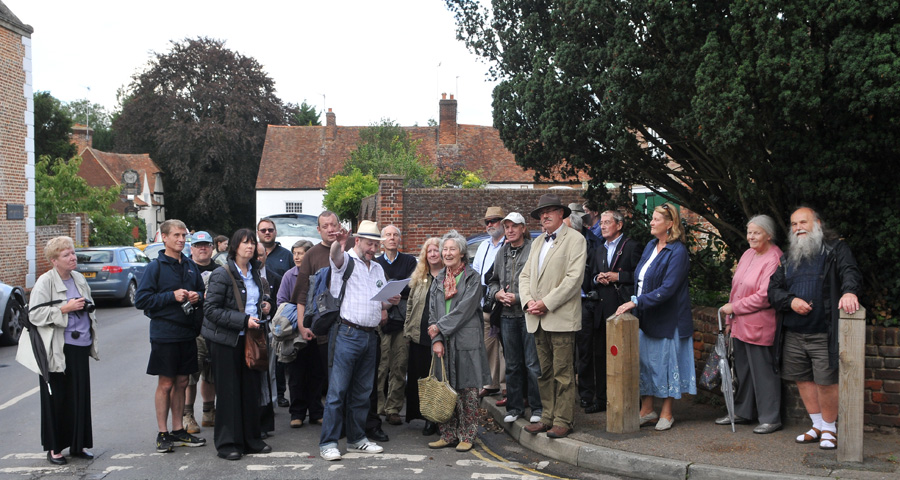 At the bottom of the High Street, Steve throws light on some of the cinematograph sleights of hand and tricks used in the film. Good to see Jim Pople (4th from right in the photo) on this year's walk. Jim was 2nd assistant editor on A Canterbury Tale.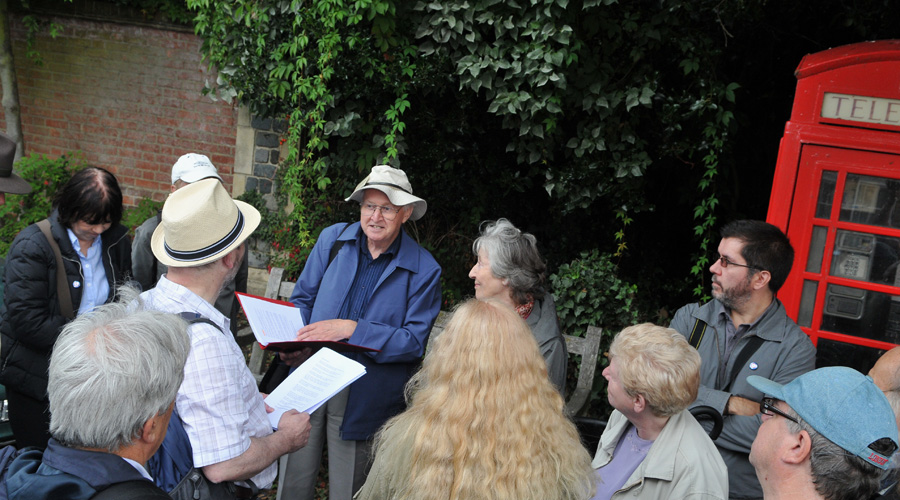 By the phone box just across the road from The George & Dragon and Paul runs through the film's closing scenes.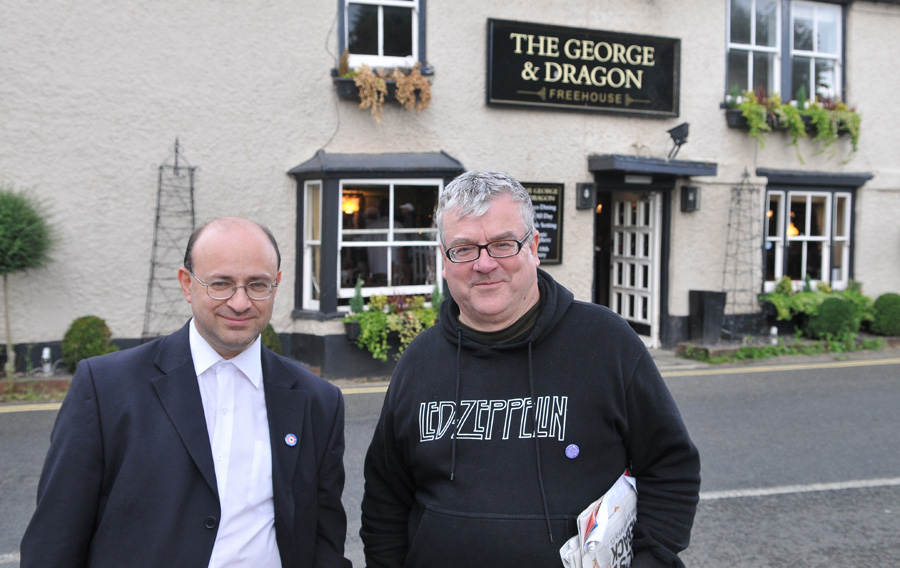 ACT enthusiasts Nicholas Kissen and Julian Bridger.