Today, Deborah Kerr lives in the Swiss resort of Klosters. Approaching her 80th birthday and suffering from Parkinson's Disease, she no longer gives interviews. Remarks she made to me a few years ago, and conversations with her family, show she has never clung to the trappings of stardom. As she has said: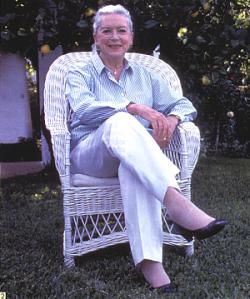 "When you're young, you just go banging about, but you're more sensitive as you grow older. You have higher standards of what's really good; you're fearful that you won't live up to what's expected of you." Her lack of artifice might, perhaps, be ascribed to her Scottish roots.

Michael Powell, who cast her in The Life and Death of Colonel Blimp and as a nun in the ravishing Black Narcissus , believed that MGM "never fully realised her potential".

Before leaving for America, Deborah married the dashing war hero, Squadron Leader Anthony Bartley. He was nervous of his parents' reaction to an actress daughter-in-law, until Laurence Olivier told him: "Don't worry .... she is a good actress. She is also unreasonably chaste!"

Like most Britons tired of war and rationing, Deborah and Anthony took to the Californian lifestyle. Their daughters Melanie and Francesca were born in 1948 and 1951. (Today, Melanie is principal research fellow of epidemiology at London University. Francesca is married to actor John Shrapnel and has three sons.)

Work, though, was not what Deborah had expected. She won acclaim as Spencer Tracy's embittered wife in Edward, My Son, but in King Solomon's Mines and Quo Vadis "all I had to do was be high-minded, long-suffering, and decorative".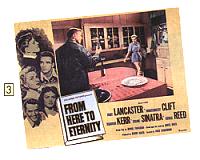 Just as Deborah's MGM contract was drawing to a close, came the opportunity of a lifetime. The bestseller From Here to Eternity was about to start shooting with Burt Lancaster, Frank Sinatra - and Joan Crawford. At the last moment, Crawford voiced dissatisfaction with her wardrobe, and backed out. Director Fred Zinneman's suggestion of Deborah Kerr for the sex-hungry army wife, Karen Holmes, was met by laughter - but then the producers realised what a publicity coup casting "the English virgin" could actually be.

Deborah was ecstatic. "I studied voice for three months to get rid of my English accent. I changed my hair to blonde. I knew I could be sexy if I had to."

The film's best-remembered image, of Deborah and Burt Lancaster in the throes of passion with the waves crashing over them, is, as son-in-law John Shrapnel says, "as iconic as Leonardo di Caprio and Kate Winslet in Titanic ".

New-wave director Elia Kazan then asked her to play Laura in Tea and Sympathy . The play, which is about a schoolmaster's wife who takes a misunderstood pupil under her wing, was a sensation, as Deborah remembers: "In the final scene, Laura stands by the boy's bed and says, 'Years from now, when you talk about this - and you will - be kind . She undoes the top button of her blouse, and the lights fade ... An electrifying moment - the audience gasped".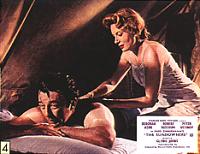 The mixture of breeding and sexiness prompted Hitchcock to offer her what became the Grace Kelly part in Dial M for Murder , but she was busy on other roles, including the feisty Mrs Anna, opposite Yul Brynner in The King and I . This enormous hit garnered Deborah the third of her six Oscar nominations - none of which yielded a win. Her son-in-law John Shrapnel believes she has always been philosophical about it:

"Deborah knows the way Hollywood works. She didn't 'go hunting' for awards."

Heaven Knows, Mr Allison found her back in a nun's habit, alone on a South Sea Island with Robert Mitchum. He was to become a close friend.

"She is a lady of such remarkable and tolerant perception that communication is a source of joy," he said at the time.

Opposite David Niven, she became a dowdy spinster in Separate Tables; with Cary Grant, she starred in the highly successful weepie An Affair to Remember .

For some time, Deborah and Anthony Bartley had been drifting apart, she on location, he as European representative of CBS television. Then, on the set of The Journey, the German-born scriptwriter Peter Viertel became a witty, sympathetic companion and he and Deborah fell in love. In May 1958, the Bartleys announced an amicable separation, divorcing the following year.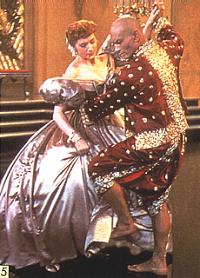 "Parents always hide their heartache from their children," says her elder daughter Melanie - but her parents, who had achieved the rare Hollywood feat of giving their girls a happy, normal childhood, handled the split with dignity.

In July 1960, Deborah and Peter were married in Klosters, near their new home.

The 1960s started well for Deborah. The Sundowners saw her reunited with Fred Zinneman and Robert Mitchum. The story, of a sheep shearer and his wife in 1920s' Australia, is slight, but the warm humour makes it an enduring classic. For her part, Deborah won the New York Film Critics' award and received her sixth and final Oscar nomination.

She was brilliant as the governess in The Innocents, based on The Turn of the Screw . Tennessee Williams' The Night of the Iguana , was another success - but from then on, the quality of scripts declined.

Casino Royale , a spoof on James Bond, flopped and Prudence and the Pill only proved just how much Hollywood had changed. Suddenly, explains John Shrapnel, "it was boys' time, with films like Easy Rider being male ... no roles for a beautiful, middle-aged actress."

Deborah made two more films: the good, but unsuccessful, The Arrangement , directed again by Ella Kazan, and The Gypsy Moths , in which she joined her old Eternity partner Burt Lancaster. Then she simply retired from the screen.

Nor was she tempted to write an autobiography. Star memoirs are "all the same - rags to riches or I-slept-with-so-and-so. Damned if I'm going to say that," was Deborah s verdict. "All successful people these days seem to be neurotic. Perhaps we should stop being sorry for them and start being sorry for me - for being so confounded normal."

In the 1970s, she returned to the stage, scoring a hit in The Day after the Fair and winning respectful notices after appearing on a beach, conversing with a pair of human lizards in Edward Albee's Seascape .

More mainstream was her return to the West End in 1985 in The Corn Is Green . As always, she had severe first-night nerves. "In my dressing room, I think, I must be mad to do this!" - she said but her memory, less secure than before, was rallied by her technique.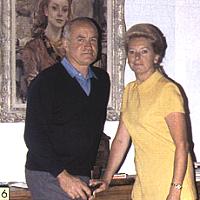 A Woman of Substance and Hold the Dream kept her in front of television audiences, but her most significant work of the 1980s was the small-budget film The Assam Garden . As an ex-colonial, returning to England and living next door to an Indian couple, Deborah played the very opposite of a sweet old lady.

Her versatility was now beyond question and, in 1991, when receiving an honorary BAFTA award, she joked: "Like Mrs Thatcher, I'd like to go on and on and on ... But if not, I don't really mind. I've had a wonderful career."

In 1994 she was awarded a special Oscar, inscribed "to an artist of impeccable grace and beauty... whose motion picture career has always stood for perfection, discipline and elegance". Deborah was appointed CBE in 1998.

"She is a great patriot," says daughter Melanie. "Many people thought it was overdue." The onset of Parkinson's disease made it impossible for her to collect it, but she was deeply touched:

"It is a very special award: I didn't think I would ever gain it."

Shortly before his death in 1997, Fred Zinneman told me: "Deborah, a lifelong friend, is not only an eminently talented artist, but has established a standard of personal behaviour that sets an example to a generation of young artists."

Elia Kazan is similarly enthusiastic:

"A great lady; a fine actress, regally handsome ... If I say any more, it might swell her head. And I wouldn't want that!"

Today, as Deborah Kerr approaches her 80th birthday, she is still a star - no one can deny that.